Maldivian Red Crescent Opens Emergency Appeal to donate funds to Palestine Red Crescent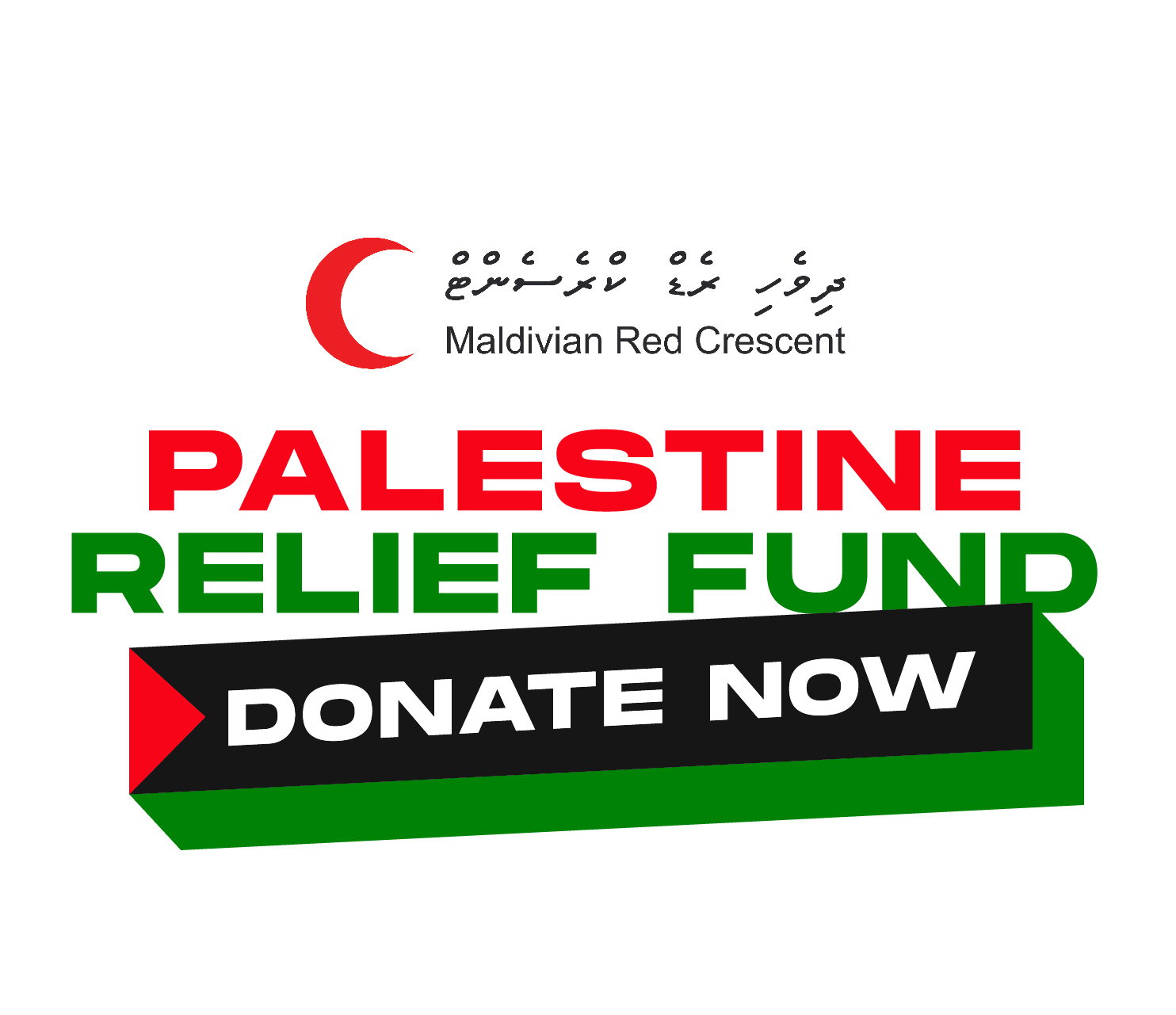 Amidst the rapidly escalating Humanitarian Crisis in the Gaza Strip, Maldivian Red Crescent opens an emergency appeal to donate funds to support the response and relief efforts carried out by Palestine Red Crescent (PRCS).
PRCS has called upon the international community and movement partners for intervention to prevent the humanitarian catastrophe that is being unfolded. Read the Press Statement released by PRCS on 13th October 2023 - Here. The PRCS on 10th October 2023 reports; 687 deaths, including 143 children, 105 women, and 6 healthcare workers, and the injury of 3726 civilians, since the escalation of military action in the Gaza strip.

Read the Press Statement released by PRCS on 10th October 2023 – Here.
Read more about the Preliminary Emergency Appeal by PRCS - Here.
The funds raised will be directed to the Preliminary Emergency Appeal launched by PRCS on 10th October 2023, which is targeted towards delivery of humanitarian assistance, such as provision of First Aid and Health Services, fuel and essential supplies for the operation of humanitarian facilities, transfer of the sick and wounded provision of clean water, sanitation and hygiene, shelter, basic relief items (including food, clothing, and household essentials), protection, and community engagement to the most vulnerable.
The Maldivian Red Crescent's Emergency Appeal will be collected from 14th October 2023 till 28th October 2023.
The bank account details are as follows: -
| | |
| --- | --- |
| Bank of Maldives (BML) | Maldives Islamic Bank (MIB) |
| Account Name: Maldivian Red Crescent | Account Name: Maldivian Red Crescent |
| Account Number: 7701-176022-001 [MVR] | Account Number: 9901-01-55500036-100 [MVR] |
| Account Number: 7701-176022-002 (USD) | Account Number: 9901-01-55500036-200 (USD) |