MRC concludes 12th General Assembly 2023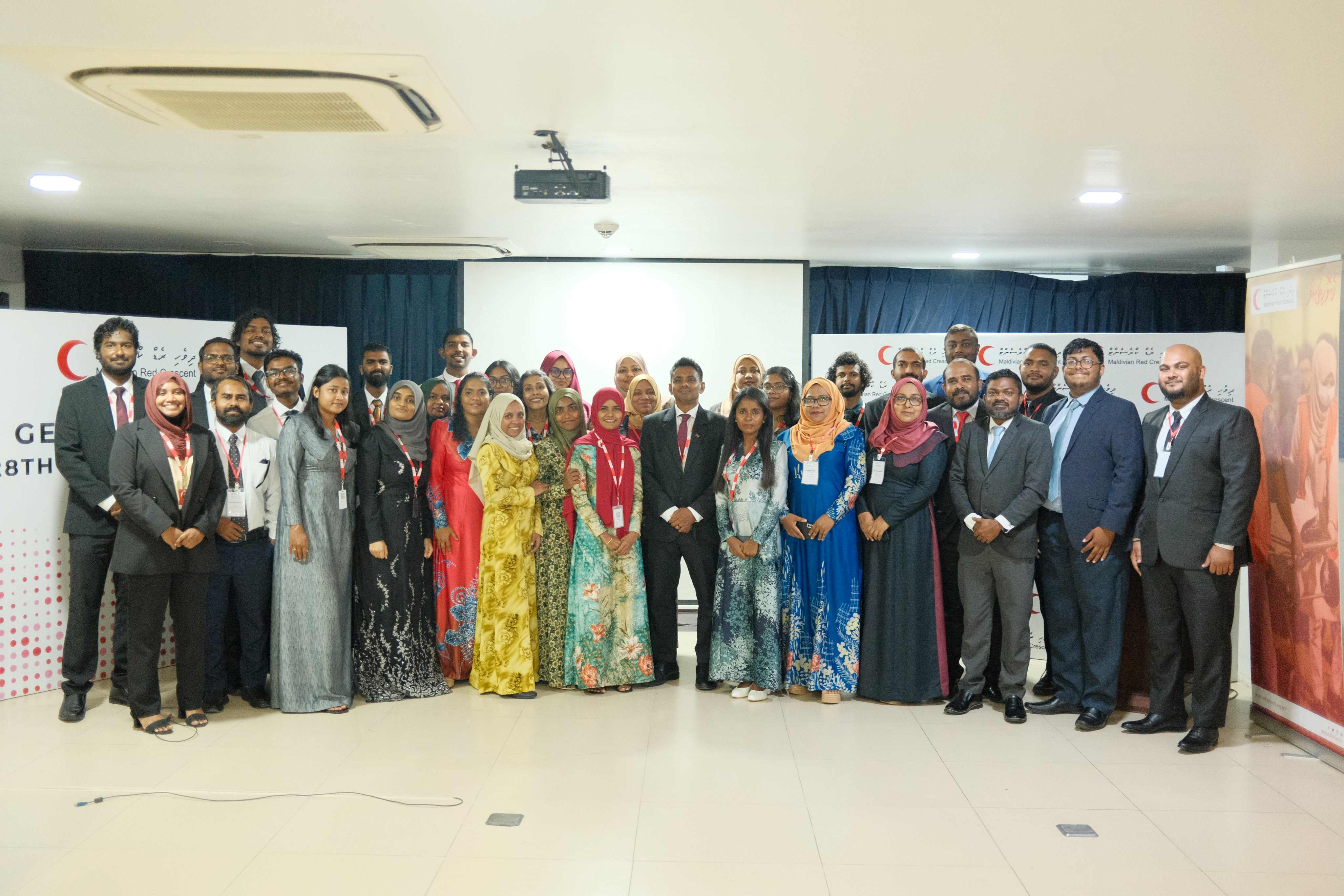 The General Assembly is the Maldivian Red Crescent's supreme decision-making authority and convenes every other year .
MRC concluded it's 12th General Assembly 2023 with 39 delegates from 04 MRC Units attending virtually and in-person. In addition to meeting the statutory requirements of the organization, the assembly provides the platform for discussions and delebrations of MRC on-going humanitarian efforts in the country.
The Assembly approved the formal documents required for 12th MRC GA including the Governing Board Report, Finance Commission Report, 2022 Annual Report, 2023-2024 Annual Workplan and Budget. During the Day 1 of the assembly proceedings, delegates passed the following key documents.
11th General Assembly Minutes
Governing Board Report 2021
MRC's Annual Report 2021 and 2022
Annual Work Plan and Budget 2022.
On Day 2 of the proceedings, following the presentation of the 1st ever national youth forum, the elections for the governing board and and complaints committee took place.

The following individuals were elected to the governing board and complaints committee.
Governing Board
1st Vice President: Rasheeda Ali
Treasurer: Sharafudheen Ali
Governing Board - Inclusivity: Mohammad Nasir Uddin
Govering Board Youth Member : Mohamed Shaiman Adam Saleem (Elected as Chair of the National Youth Council during the 1st National Youth Forum)
Complaints Committee
Mohamed Hoodh Ibrahim (Re-elected for 2nd term)
Fathimath Waheeda
Nashwa Badeeu
With the conclusion of the Assembly, the following members completed their term as members of the Governing Board and Complaints Commitee.
Governing Board
1st Vice President: Aishath Niyaz
Treasurer: Fathimath Rukshana
Governing Board Youth Member: Aminath Masha
Governing Board Member – South Region: Ali Mohamed
Complaints Committee
Dr. Zeba Un Naher
Fathimath Rishana
Zeenath Shakir
Ibrahim Moosa
Read MRC's General Assembly 2023 Press Statement - here